Corrections response teams control violent inmates and confront dangerous inmate situations head on. Extractions, removal by force, inmate restraint and preventing attacks make it critical to knowing where each inmate is and is vital to the safety of the guards, as well as the public. It is vital to know always the location of each inmate/patient. It is imperative to know before you enter a cell if you are dealing with mental health issues, has TB, HIV/Aids, hepatitis, any other chronic conditions or is a special needs detainee. Corrections specific software also allows for continuity of care for when inmates/patients re-enter communities. Healthcare in correctional facilities works within minimum, medium and maximum security facilities which are being used more and more as mental health facilities.  This software is CARF compliant with custom templates streamlining visits.  At your fingertips, there are specialized HPI templates for depression, just to name one of many that are available. Staff has quick access to lab orders, medications, and psychiatric history.
Corrections Specific EHR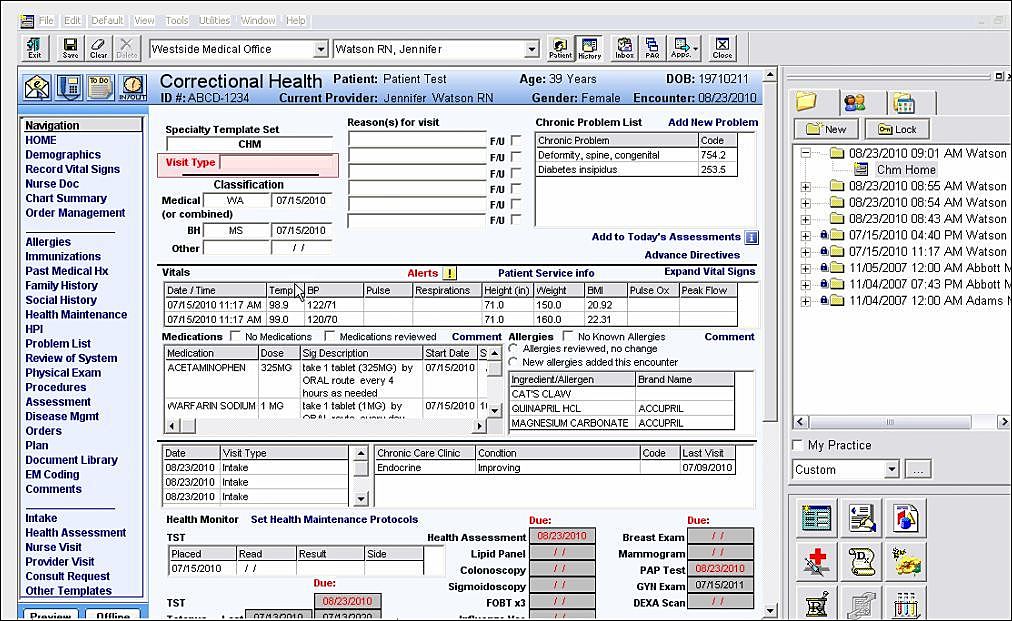 It takes more than an EHR framework to manage complex situations and environments in correction's healthcare. It takes the right company. A strong support relationship is just as crucial and that is why I believe that NextGen fits that bill. No longer are we performing duplicate tests, constantly searching for records or trying to figure out where our patient is saving incredible time which increased productivity.  Paper fragmentation was drastically reduced as we no longer were paper chasing. Having that out of the mix allowed all staff to base their clinical decision using the same comprehensive EMR improving the results. Educational multilingual education modules enhanced culture sensitivity for us and additional improvement with outcomes with an increase in accuracy and productivity optimizing the workflow.
Intake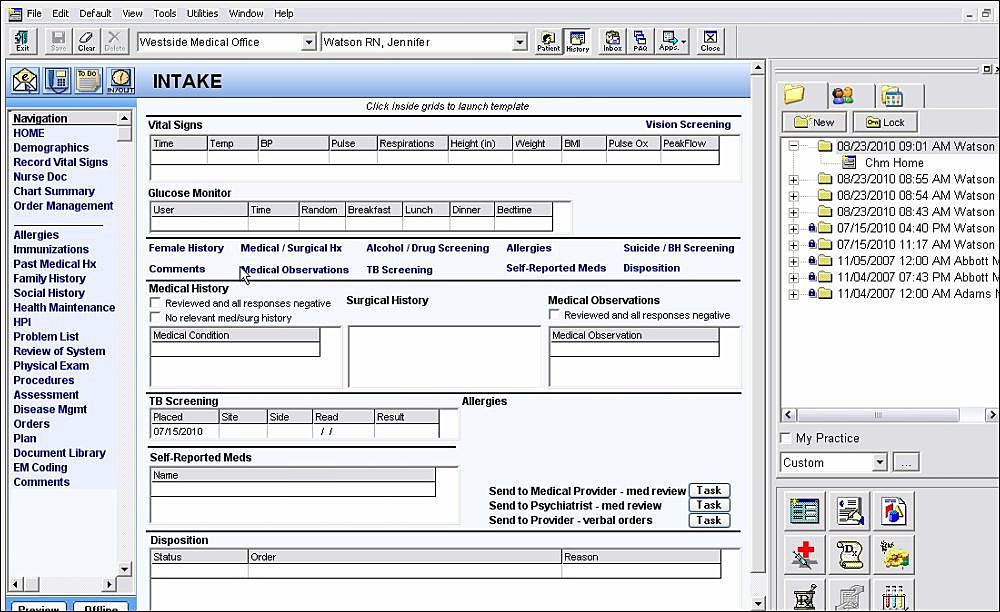 We were so paper driven, that what we needed to be integrated with a Corrections specific solution providing true interoperability. Since the NextGen solution was integrated, not interfaced we found what we needed. We required NCCHC/ACA accreditation and this product helped us to gain that as well as prepare for it. We were able to comply with NCCHC, ACA and BOP standards and guidelines.
Allergies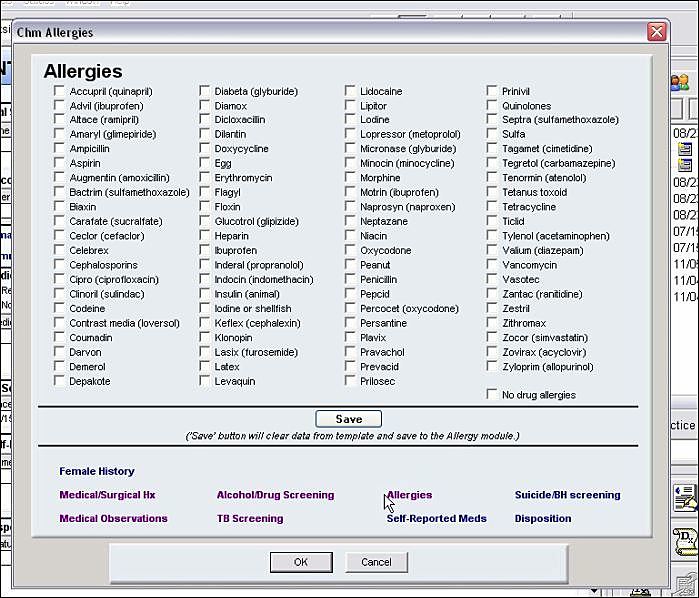 This solution had to have an automated data collection as well as reporting tools that were easy to use.  I know we wanted the moon, but got to tell you I think we found it. We not only have to address clinical areas, but always have to keep legal issues at hand also. This solution helped keep us from unnecessary litigation fees. We could focus on actually proactively managing our facility. Lastly, it addressed population movement costs.
Disposition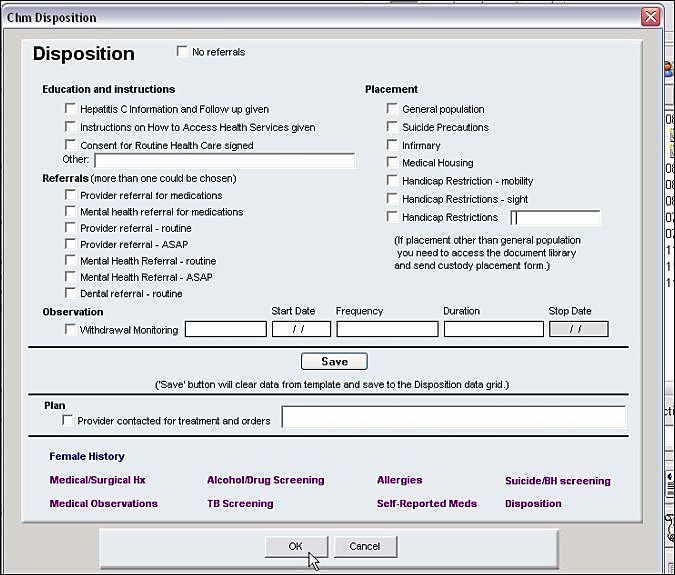 Medical Observations
 Suicide Behavioral Health