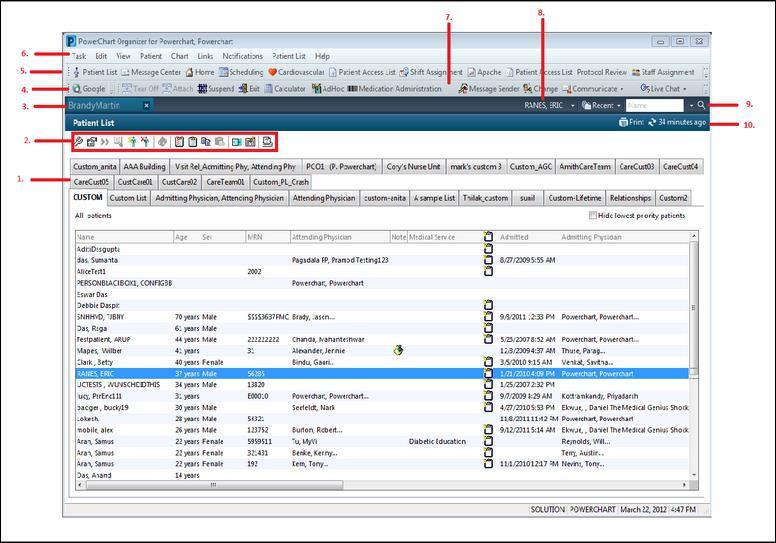 In life you hear how it is not so much about the result, but the journey.  When you think of the Life Cycle of most EHRs it is all about the result and the journey can kill you. So how do you make wise choices? Not only do you have to look at EHRs you have to look at the Vendors, then take a deep look at the IT staff that are in place to create, design this product into something that maximizes end user intuition into something relevant. The salesperson is not the one laying on a gurney in the ED or the physician caring for them and 10 others. The salesperson is not the one depending on an EHR to protect patient safety. The salesperson is not the one who faces malpractice situations.  That EHR you select will ultimately drive your workflow, so it needs to be designed that way with an outcome of patient safety. Hold your vendor accountable to design and development specifications. Make sure that you can work with a vendor in the complete life cycle. Make sure you and your organization can survive the politics involved. Hands down Epic has the customer service arena wrapped up, and Cerner has a long ways to go.
Being a practicing clinician as well as EHR consultant, I have used numerous EHRs which have taught me how user interfaces affect the workflow, end user buy in, as well as patient safety.  Another note to consider is that you can take an EHR right out of the box and set in different hospitals across the USA, and it will react different in each of them. EHRs need to go through end user testing by real physicians, clinicians and end users. If you put the effort in the beginning of the Life Cycle, you will see the results of that effort in the Go Live and Implementations. Obama Care results have been common problems with EHRs and short cuts with radical cost cutting measures. Bring in the tools that design, and build tools that improve your work flow. You need designs that work intuitively that are reliable, especially repetitively.  You need a person that just focuses on finding gaps.
Our implementation of Cerner Millennium Power Chart was successful, and we have had a successful implementation with CPOE at both of our facilities, in the last year. We just finished our attestation for meaningful use Stage 1, and now we are well into completing Stage 2 by implementing some additional Cerner tools. At this point Cerner is performing well, and the clinicians seem happy. At this facility, our partnership with Cerner seems to be going well.
Cerner notes are very good, and the dynamic documentation is especially good.  They are working on finalizing the tagging function where we can touch certain things, like labs and then they flow right into the notes. This will allow notes to be formed as we are seeing patients, such a payoff in terms of quality outcomes.
When I worked with Epic, I could create a smart trace and reuse it. In Millennium PowerChart, I am not able to do this function, and I have to type it every time. I can use favorites as a work around, but it isn't the sleek design that Epic has.  Even with this, Millennium PowerChart is intuitive, easy to use, relatively easy to learn and the EMR GUI one of the very best.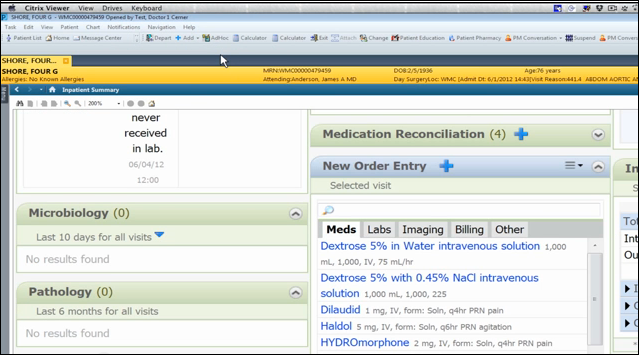 Concerning medication reconciliation functionality, I had to give praises to Cerner. Nurses have huge variables in their documentation, and that is usually where EHRs fail. When done correctly it works really well. Cerner is working on upgrading that functionality even more, and I look forward for that to come out. Clinicians viewing patients with long histories in the past were a challenge, but now with the enhanced performances, it is appreciated.
Mobile devices have been an area of challenge for us and Millennium PowerChart. It seems to be a large gap in Cerner being on the front lines of EHRs.
A side comment is that the expectation is that we adapt to Cerner, but I believe that Cerner needs to adapt more to us, our needs and workflows. Cerner is better than Epic in their choices here, as Epic tends to hire technical over clinical.
I'd recommend Cerner Millennium PowerChart to any of my colleagues at a number 4.5 rating.