mClinical Apps
The Age of mHealth
It is clear that mHealth applications are truly taking off and the data tells us that doctors are adopting.   I have always found that mobile is a great way to introduce new technology into an existing technology ecosystem (specifically a hospital EMR environment) to minimize integration hassles and accelerate pilot scenarios.
According to a recent study, physician adoption of mobile technology has almost doubled since 2011, reaching 62%.
The survey also confirmed that a three screen strategy (tablets, smartphones, and desktops/laptops) spend more time interacting with the software then if they only have one or two screens. Moreover, four out of five practicing physicians use smartphones, computer tablets, various mobile devices, and numerous apps according to a Jackson & Coker report.
So, how do you choose the right mobile EMR application suite?  Here are my top points for integration:
1.  Integration:  If you choose an EMR that doesnt support the core tenets of integration, take it back.  If your looking at a mobile EMR make sure they have true integration capabilities to include authentication, web services, HL7 and CCD/CCR export capabilities.  Ask them to talk you through a scenario where you link up your existing EMR to their mobile EMR via HL7.  Also ask them to talk you through the scenario of connecting their EMR with your member portal in "patient context".
2.  Security:  Clearly this is important since your dealing with PHI and HIPAA.  Ask the EMR App provider what are their security protocols.  Some tips, ask them about encrypting the data both at rest and transit and is there App data encrypted on the desktop after it synchronizes.  This is an easy way for a hacker to crack into an App.
3.  User Experience:  Ask them what are their typical use patterns.  Specifically, how many visits per day and length of visit from providers to their App.  This should tell you if they really do use it.
4.  Bi-Directional:  Make sure they explain the bi-directional data sync capabilities of the App.  Does it only allow updating of some variables?  How does it handle overwriting EMR or PHR data elements?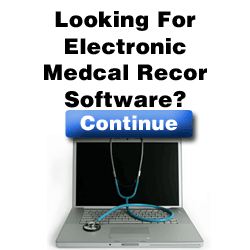 5.  Platform:  Android is currently the highest adopted mobile platform out there with iPad following. Typically organizations focus on iPad as it is a far more commercially sound marketplace strategy.  However, the emerging tablet (and one I personally have tested) is Windows Surface.  Windows Surface could be the game changer for mobile devices in the healthcare setting.
Top Mobile EMR's
To date, we have ranked the top EMR's as follows:
1. Dr. Chrono
2. Meditouch
3. Practice Fusion
4. eClinicalWorks
5. Hello Health
Mobile EMR Pricing
Let us help you find the best Mobile EMR.  Simply use our wizard (it's a quick survey) to help identify the best EMR for your organization.  After the wizard you will get a free buyers guide on EMR software.