Kareo is a system used by many medical billing companies.  It has history with the medical billing field and a very good reputation in this area.  Although the reviews of the medical billing community are glowing, there is little information regarding EMR in totality.  This is an internet based product which has served small billing companies it would seem very well, only one glitch – second party billing of insurance.
The product has many features necessary for the transition in 2014 and has reviews as current as July 2013 by medical billing companies.  There appears to be little known about the interworking ability of bill management, storing or transfer of patient data, scheduling of appointments or the collection of pertinent patient information.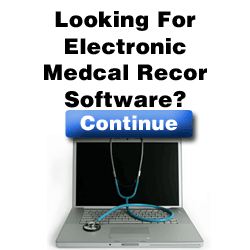 The users of Kareo credit its easy use and even commenting that the learning curve is very small.  Kareo seems to have been tried and true in the billing department (except for secondary insurance); there just appears to be little or no real knowledge of 'meaningful use' or safety of patient information storage.  If you are not looking past the medical billing, to be applied outside of your office, this system seems to have value.  If however, your dollars are going to an EMR to meet all governmental standards, you might want to consider another product or at the very least give Kareo a span of time to have all up and running.
Post your review on KAREO here:
Summary
Reviewer
Review Date
Reviewed Item
Author Rating