1998 Polaris Medical Management was formed by Primary Care Physician on the east coast to help communicate more quickly and efficiently with ancillary medicine and other physicians.  This group developed an EHR (Electronic Health Record) or a software system rather than an EMR (Electronic Medical Records) using a program based on the physicians computerized office system.  2003 was the birth year when the system went live and has been growing and perfecting the quality of service ever since.  EpiChart 6.0 is now jumping into the future with credentials like CCHIT Certification (Certification Commission for Healthcare Information Technology) one of the industry's highest distinctions.  Epichart has formed bonds within the primary care setting and beyond.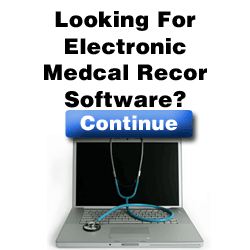 This system has taken the federal requirements of 2014 and made the connection while others are still working to develop.  Having met the ONC-ATCB certification, in 2011, allowing for Stimulus Funding, EpiChart 6.0 is striving to meet all challenges and certification of requirement on-line with HIPPA and moving forward to be the connection of tomorrow.  The systems website documents the arrival of bringing al ancillary and medical services together including the NewCrop (electronic prescription service).   MaxMD (a secure information service) provides security for internet delivery of the product.  Billing services fall under RealMED including secondary insurance entities to bring payments and information at a faster rate.  The system based in Rhode Island is one of the first architecturally  developed by physicians for physicians.
EpiChart 6.0 is moving forward to include other areas of the country and more services to provide.
Post your EpiChart review here:
Summary
Reviewer
Review Date
Reviewed Item
Author Rating