The CorePoint EMR system is easily used and maintained on an internet server for maximum ease of intraphasing.  This system has been developing during a 10 year time frame.  Developed first as an internet medical model with the architecture to grown with new and innovative design; the system is large enough for hospital to use.  CorePoint is a complex system extended to individual medical office as an easy to use drag and drop model.  The system is tailored to alert the user prior to a problem actually arising as only part of the design.   They have moved forward with an especially designed security net to afford the privacy of both hospital and clinical practice.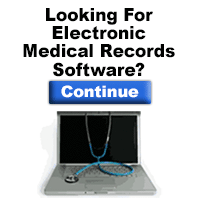 CorePoint has received certification after certification for quality and intuitive system.  Moving into the season of 2014 with Meaningful Use certification, this system does meet all the certification needed.  A help desk ready to move you into the mainstream with architecture, ease of use, security, no worry portability and of course meeting the mobile needs of an active office.  Storage is easily accessed and the price is within the reach of most medium size medical offices.  This system will provide EMR well through any training of new staff and integrating of new technology.  Most reviews for 2013 were done through a hospital setting with a few by specialty offices.
Post your COREPOINT review here:[RICH_REVIEWS_FORM]
Need Help To Find An EMR?




Summary
Review Date
Reviewed Item
Author Rating