Care Cloud EMR
CareCloud Electronic Medical Records software service is two separate systems combined.  One system is the EHR system which allows for easy maneuverability through patients records while supporting the treatment plan and ancillary services integration of information.  The second system is the medical billing system.  This portion flows effectively and with minimal hiccups while billing the insurance for services provided.  Having attained the 'Meaningful Use' certification portion of the Medicare Medicaid necessary for sustainability beginning in 2014; there is a concern due to the two apparently nonintegrated systems.  This appears would leave a hole for mistakes in billing and less of a potential for quick reimbursement.  CareCloud systems offer the necessary programs for a 2014 EMR with only one problem which depending on the practice it is being used for could potentially create many slowdowns and potential for errors.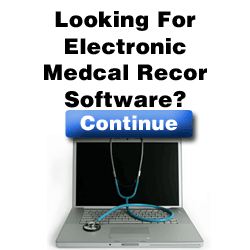 The mission is stated as 'to create a digital ecosystem by leveraging cutting-edge technology …' which it appears to have been met.  Although leaving concern for the aforementioned integration of systems.  CareCloud's Core Values are well entrenched in the business model and employee retention and satisfaction appear paramount.  The reviews given by recent customers are astute with the reference to eye pleasing software, and the ability of local employees of physician's to move forward in securing the use of this software.  No mention is made of the efficiency of the two systems or the interaction of these systems with each other.
There are a few concerns for this product; as software, how often will updates need to be purchases to keep up with the world market; the integration of two systems also is applied to the update of this system and also the possible need for additional training cost for the practitioner's staff.  There was also a lack of information regarding the abilities of this program to transfer information back and forward with other entities not using this system.
Post your CARECLOUD review here:
Summary
Reviewer
Review Date
Reviewed Item
Author Rating