The CMS EHR Incentive programs are currently open programs for eligible professionals and hospitals to receive incentive payment for participation.
National Provider Call: Stage 1 of CMS EHR Incentive Programs for Eligible Professionals: First in a Series on Thursday May 30, 1:30-3 pm. This session will inform individual practitioners on the basics of Stage 1 of the Medicare and Medicaid Electronic Health Record (EHR) Incentive Programs. Learn if you are eligible, and if so, what you need to do to earn an incentive at: http://www.cms.gov/Outreach-and-Education/Outreach/NPC/National-Provider-Calls-and-Events-Items/2013-05-30-EHR-Stage-1-Eligible-Professionals.html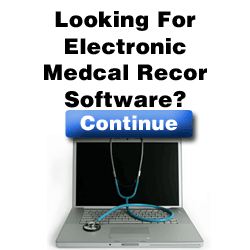 Reporting Period to Submit eRx Data and Avoid Adjustment Ends June 30:
A major Electronic Prescribing (eRx) Incentive Program deadline is approaching for both individual eligible professionals (EPs) and group practices participating in the Group Practice Reporting Option (GPRO).
Quality Alignment Timing: Learn more about the timeline for program alignment that is trying to be achieved for both eligible professionals (EPs) and eligible hospitals. Quality alignment will begin in 2013 for eligible hospitals, and in 2014 for EPs.
Checking in on CMS will be a regular weekly post to keep up with communication coming from CMS on information about these and other related programs.http://www.cms.gov/