CureMD Cardiology EMR is a state-of-the-art solution integrated with practice management, patient portal, device interoperability, laboratory interfacing and data mining reports to improve quality, streamline operations and ensure compliance to industry standards and best practices, ultimately saving time and effort to maximize value and returns. The system supporting multiple modalities like echocardiograms, treadmill stress tests, nuclear tests, stress echo's etc has evolved over the past ten years to be a solution of choice for leading cardiologists to manage their daily high volume of patient encounters.
Features:
Workflow Editor
Auto Note
Problems, Complaints and Vitals
History (Present Illness, Family, Social, Medical)
Configurable Review of Systems
Customizable Physical Exam (inspection, palpation,
auscultation with built in image annotations)
Electronic Prescriptions (CPOE)
Document Imaging (Integrated PACS)
Custom Forms & Flow Sheets
Electronic Lab Interfaces
Device Interoperability
Clinical Knowledgebase
Clinical Decision Support System (CDSS)
Follow-up/Recall Tracking
Patient Education
Electronic Signature
Electronic Payments
Electronic Faxing
Voice Recognition
Trending and Graphing
CureMD Cardiology EMR
CureMD has a specialty EMR product that specifically is suited for cardiology (as well as oncology, OB, and many others). What makes it interesting specifically from a cardiology perspective is the list of cardiology specific features including:
Cardiac Catheterization & Procedures Documentation: The system integrates highly customized templates to document each step of patient encounter including Cardiac Catheterization, patient history, HPI, clinical procedures, review of systems, physicals exams, physician orders, assessment, plan and more.
Arterial and Aortoiliac Duplex Imaging: Provides access to intricate duplex images enabling Cardiologists to evaluate and compare the diagnostic accuracy of ultrasound and angiography. In addition to supporting cardiovascular images, the system also enables you to upload any cardiovascular images to be attached with the patient record.
Image Scanning: The built-in scanning feature facilitates image scanning such as Exercise Myocardial Perfusion Scan from the patient history.
ECG Systems for Clinical Evaluation:
The integrated ECG management system enables Cardiologists to digitize ECG objects and store patient ECG data directly into the EMR.
Electrophysiology and Hemodynamic Monitoring: The system comprises of modules configured especially for receiving electrophysiology and hemodynamic physiological data while the patient is sedated.
Automated Flow for Treatment Plans: Such as Ablations, bi-ventricular lead placement and Implant Procedures.
Device Interoperability: CureMD has partnered with Midmark and other leading vendors for automatic exchange of clinical data into the EMR for stress tests/treadmills, ECG, Holter, ICD, echocardiogram, and others.
Clinic Progress Notes & Visit Forms: for Cholesterol and Hypertension. E&M Coding Assistance for Cardiologists
Patient Education: Integrated knowledge-base with detailed information on cardiovascular tests, procedures, treatment plans and disease management.
Integrated Report Generation Software: generates echo and stress reports to evaluate productivity and identify patients for clinical examination.
CureMD User Experience
I like the user experience of CureMD as it is clean and logically laid out. One of the design elements that particularly is interesting to me is the use of a "dashboard" that allows the provider to see all of the vital information on a patient in one screen. The experience is also responsive in design allowing it to form to the factor of a tablet in the browser. Now this is not as good as a true native iOS or Android application so can't give them high mobile marks there.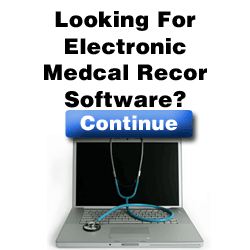 Specialty Flexible
I think we will start seeing the emergence of truly configurable EMR's design for specific specialities leveraging a common infrastructure. I think CureMD is close to that but currently it is just adding some needed features to make the experience fit.
Currently, it states that it covers the following specialty areas:
Allergy
Ambulatory Surgery
Cardiology
Community Health Center
Correctional Health
Clinical Neurophysiology
Dermatology
Dialysis Centers
Endocrinology
Emergency Medicine
Employee Care
Family Practice / Primary Care
Gastroenterology
General Surgery
Geriatrics
Hand Surgery
Home Care
Internal Medicine
Infectious Diseases
Nephrology
Neurology
Neuro Surgery
Nutrition
Nursing
OB/GYN
Occupational Therapy
Ophthalmology
Oncology
Orthopedics
Otolaryngology
Pain Management
Pediatrics
Physical Therapy
Plastic Surgery
Podiatry
Psychiatry
Pulmonary
Radiation Oncology
Radiology
Rheumatology
Sleep
Speech Therapy
Sports Medicine
Urology
Vascular Surgery
Summary
CureMD is worth looking at if your in a specialty area above. It does have a patient portal with secure messaging, refill management and is mobile friendly. It lacks native mobile apps (a gap). Pricing was not apparent on their site so would check with our pricing advisor.
Need Help Finding An EMR?
Post your CUREMD review here:
Summary
Reviewer
Review Date
Reviewed Item
Electronic Medical Record
Author Rating