About SimplifyMD (updated)
Atlanta-based simplifyMD understands the stress and complexity physicians can encounter when buying and deploying traditional EHR systems. simplifyMD provides a simple experience to Electronic Health Records (EHR) management for primary care and many other specialties through an EHR that mirrors the physician's chart, uses the physician's forms, and preserves the physician's workflow. simplifyMD's cloud-hosted EHR streamlines operational workflow, lowers operating costs and increases revenue without disruption to the medical practice.
Key Metrics They Report:
48 Million – Medical records under management
54 Million – Chart look ups accessed via simplifyMD
2 Million – Registered patient lives under management
6 Million – Digital faxes sent, received, and tracked within simplifyMD
30 – Number of different medical specialties using simplifyMD in their practices
Coast to Coast – Installations in all time zones
4,000- Daily user log ins
20 Patients per Day, 1 Location – Size of our smallest practice
2,200 Patients per Day, 31 Locations – Size of our largest practice
SimplifyMD Features
Unique forms for all areas of primary care
Graphic representation and navigation allows quick and simple access to patient history
Entering vital statistics automatically generates growth chart
Use your forms or select from a library of hundreds of primary care forms
No disruption to patient interaction during encounter
Maximize productivity, maximize cash flow
Meaningful Use dashboard for simple access to documentation required for attesting
My Take On SimplifyMD
After posting this review, within 3 days the CEO of SimplifyMD provided me more insights into their roadmap and capabilities.  That alone should tell you this is a quality company.  Not many CEO's pay so much attention to their product that they can instantly critique and provide guidance to others.  Moreover, he regular posts updates on LinkedIn about industry news and insights which shows he is someone that truly cares about EMR's and has a passion for the product (unlike larger organizations that see it only as a profit and loss center).  I am updating this review to reflect some of these new insights.
I think SimplifyMD has some cool features and a strong user experience as it relates to simplicity (hence the name).   They allow exports in Excel and PDF and have a full set of web services for interoperability.  This is some of their highlights.  They are Meaningful Use certified so they check the boxes on items like ePrescribing, HL7 interoperability and growth charts (which export in Excel as mentioned above).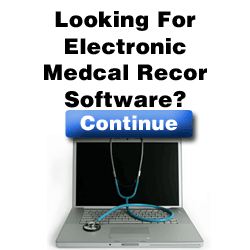 User Experience
As mentioned above, SimplifyMD  has a strong user experience that is simple and modern.  I like the use of soft color tones and rounded edges.  The timeline feature for each patient is one of the features I actually think is cool.  I like the idea of being able to see all activities for each patient on one visual timeline graphic.  More EMR's should actually do this.  I think the real power of patient care optimization using technology is visualization of data for quick clinical decision making and interpretation.  How many times have I seen clinicians flip through pages and pages of charts trying to assess trends in care?  In this age, trends should be visual.
Mobile
SimplifyMD currently operates in a mobile browser environment.  They have iPad/Android / RT tablet optimized CSS/HTML and in use across their customer's practices.  iPhone accessible in use today as well.  They are currently developing a pure native mobile application for this coming fall release.  Once this is released, we will post it here for your review.
I did express my personal market insights on the advantages of native over browser based apps (specially in the hospital use cases where wifi could be limited).
Implementation
SimplifyMD is a SaaS model which means they host it for you and you don't have to worry about an IT department.  However it also means if you have other systems you will need to integrate….so make sure you take an inventory of your other systems when exploring pricing.
&
Scalability: 
Our web based cloud hosted architecture allows for scalability.  We have proven this with implementations in practices from 1 physician to 75 physicians without a negative impact on performance of the system.  The operations side of the business is designed to support this range of customer size as well.
Interoperability:
SimplfyMD states they have a bidirectional interface with a number of the major and minor Practice Management systems.  They cite one of their key strengths is giving the practice the ability to keep their trusted PM and not disrupt their cash flow when implementing an EHR.   They also cite they have  interfaces with the major and some minor lab companies for results, and will be releasing orders in June to meet MU2 requirements.
Architecture: 
Fully web based and cloud hosted with the ability to locally host the cloud version if Wi-Fi bandwidth is an issue in rural areas.  The application is built on a Linux platform, written in Ruby with Rails framework.  Database is MySQL.
Bottom-line
New bottom-line.
I have a new found respect for this company and its team.  I like passionate company's like this and others (Dr. Chron0, HealthyCircles) and feel that they can deliver on the promise of innovation in the health IT space given their ability to move at a much faster pace then the big boys.  I think native IOS will be essential to round out their offering as well as enhancing patient engagement strategies with their connected PHR.
Definitely now in my top ten and lets see where they rank for you by submitting your own review here on EMR-Matrix.org.
Post your SIMPLIFYMD review here:
Summary
Reviewer
Review Date
Reviewed Item
Author Rating