Greenway Medical Technologies, Inc. (NYSE: GWAY) delivers smarter solutions for smarter healthcare™. PrimeSUITE® — Greenway's certified and fully integrated electronic health record, practice management and interoperability solution — helps improve care coordination, quality and cost-efficiency as part of a smarter, sustainable healthcare system. Thousands of ambulatory care providers across more than 30 specialties and sub-specialties use cloud-based, remote-hosted or on-premise Greenway® solutions in healthcare enterprises, physician practices and clinics nationwide.
The Greenway PrimeSUITE
The focus of this review is primarily on the Greenway PrimeSuite product which is positioned as a "replacement" EMR system.  Greenway cites a figure that some 50% of new EMR purchases on the market today are focused on EMR replacement as opposed to new installs.   Greenway, in my opinion, is a class act and hires top tier team members to run their business.   This has made them an emerging player in the big EMR market.
The Greenway PrimeSUITE is part of the full suite solutions which include: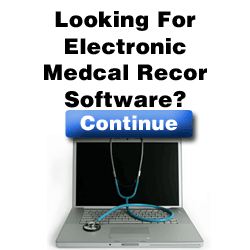 PrimeSUITE
PrimeDATACLOUD
PrimeEXCHANGE
PrimeIMAGE
PrimeMOBILE
PrimePATIENT
HealthVault
PrimeRCM
PrimeRESEARCH
PrimeSPEECH
Greenway PrimeSUITE Features
The PrimeSUITE is feature rich with a stack of features when compared to their next competitors.  However there are noticeable gaps in their feature set compared to other competitors to include Native mobile applications and a patient portal.  Although Greenway does state it has a patient portal, its actually a partnership with Medfusion (a different company).  NextGen did something similar.  This isn't necessarily a bad thing however it could go bad if if their partnership falls (it has happened in other areas).
From a full blown features perspective Greenway stacks up much like the others since it just passed CCHIT certification.
Greenway Usability
Greenway posted a nice video about their user experience and it's showcased on their site as a priority (user experience).  This is a refreshing approach from other large EMR vendors who think user experience should take second seat to technical functionality.

Conclusion
Greenway is an impressive suite of applications that has generally received strong reviews from both users and the industry.  If the price meets your specific needs (check out their pricing using our pricing tool on http://emr-matrix.org/emr-pricing/).   I do think their mobile approach is weak and needs to be enhanced.
Is Greenway a Fit?  Find Out Below
Post your GREENWAY review here:
Summary
Reviewer
Review Date
Reviewed Item
Author Rating