About Meditech
In 1969, A. Neil Pappalardo began development of MIIS. This was one of several proprietary implementations of MUMPS, a programming language which at the time had not been standardized. MIIS users and developers later influenced efforts toward MUMPS standardization during the early 1970s; the MUMPS standard was complete by 1974 and approved by 1977. Between 1971 and 1979, Pappalardo developed various other systems, but those associated with integrated health care information remained his primary focus.
In 1982, MEDITECH adopted the then-new MAGIC programming language. MAGIC would later become integral to MEDITECH's health care information systems' implementations. In 1994, the company adopted Client/Server, a second software platform to complement MAGIC. While Client/Server utilizes the same MAGIC programming language, it runs differently. MAGIC runs all code on a central server, and clients are in effect dumb terminals. Client/Server executes the code on a user's PC, although all code remains centralized. Client server currently supports only Microsoft Windows-based operating systems. MEDITECH unveiled its 6.0 platform in 2006. This platform is MEDITECH's current offering and purports an improved user interface, streamlined workflows, features to increase patient safety, and improved financial/reporting capabilities.
Meditech Review
Hold on to your seats, this may not be the review you anticipated. I have been working in hospitals for over 17 years and for almost my whole life I have heard the word Meditech. I have heard it said in pain and anguish with clinical staff screaming about how horrible this system is.
Guess what…I am not sure this is your father Meditech.
I have researched the heck out of the new Meditech 6.0 build and I must say I am impressed. Now this doesn't mean it gets a 10.0 rating but I have to say it gets a way higher rating the Epic. Why? Because Meditech is use case driven and is really launching into relevant use cases that are making money for hospitals money in todays world. Things like care coordination, care management and most importantly transitional care.
The Meditech solution is touting true care coordination, secure messaging across Care Teams and features designed around practical use cases that can show their clients true ROI.
Meditech User Experience
I still need to really think this through regarding their user experience because it is slightly better than Epic but still very much below a Dr. Chrono or Practice Fusion. However, they have a large install base already from all those years in the health system which is something to capitalize on if they aggressively approach enhanced user experience and mobile. Their current UX is still a bit 16 bit'ish but it really isn't bad ( would compare it to being similar to OpenEMR).
Meditech Features
This is where they nail it. Meditech knows their customers because they have been around forever. But unlike Epic, Meditech I think has felt the pressure of needing to really evolve with the market and revolutionize their approach. The features are very robust and like I said meet the use cases they are building against very well.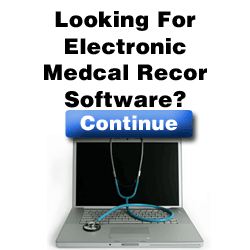 Standard Features
Current Care/Clinical Information
The EMR gives care providers instant and immediate access to a comprehensive, computerized record of current patient care and clinical procedures. This record includes:
• Test results
• Medications
• Vital signs
• Patient care (nursing) documentation
• Orders
• Reports.
This information is viewed in convenient panel displays. Panels are designed to group data into clinically meaningful display groupings where clinicians can compare all facets of patient data.
Hosting Model
Client hosted
Technical Security
Strong: Meditech can adopt in house technical security protocols and limit web access to create a secure environment.
Mobile
Mobile web interface – Non-Native
Historical Patient Data
Complete visit histories from all components of the health care delivery system are available within the EMR. Users can check off the visit(s) for which they want to see patient information, or they can request a compilation of the data from all visits. This data includes:
• Medical history and test results
• Abstracts from previous visits
• Demographics.
Outpatient Information
The EMR supports the entire continuum of patient care through integration with the health care organization's outpatient providers. Care providers connect through local area and wide area networks based on open systems capabilities and advanced telecommunications. Information is retrieved from many care center locations including:
• Physicians' offices
• Outpatient surgical centers
• Nursing homes
• Home health care agencies
• Satellite labs
• Rehabilitation centers
• Health Maintenance Organizations (HMOs).
The Meditech EMR offers maximum accessibility, in a single inquiry, to any number of users at the same time. Users have direct, immediate access from any workstation in the health care organization. Authorized clinicians can access the EMR from their homes or offices.
Current Administrative Data
The EMR includes all patient-related administrative data in a single record. This data includes:
• Complete demographics
• Insurance information
• Diagnostic and procedure code assignments.
Photographic identification can be attached to all patient files, making it easier for clinicians to identify specific patients, and also to assist registration personnel in the detection of fraud.
Graphical Display of Data
Within the EMR, test results are automatically charted in easy-to-interpret color graphics, including point, bar, and line graphs. This allows users to pinpoint abnormalities and trends, so decisions are made more quickly, enhancing a patient's quality of care. To help with data assessment, the system features: • Automatic plotting of results
• Color graphs
• Abnormal result flags.
On-Line Ordering and Electronic Signature
Customers who license MEDITECH's Provider Order Management application can place orders directly from the EMR. When viewing clinical results, the data in the EMR reveals the need for additional orders, rescinded orders, cutback of dosages — all urgent information relevant to patient care. Physicians can use an electronic signature capability to sign orders and reports from any location in the health care enterprise. The information is automatically updated in the EMR.
Final Opinion
Don't throw the baby out with the bath water on this one. If your looking to go with a safe bet, look at Meditech 6.0 before you jump into bed with Epic. You maybe surprised. Just make sure you do a feature comparison matrix against the two and your core use cases.
Post your MEDITECH review here:
Summary
Reviewer
Review Date
Reviewed Item
Meditech Electronic Medical Record Review
Author Rating