About Athenahealth
In 1997, athenahealth cofounders Jonathan Bush and Todd Park started a women's health and birthing practice in San Diego, California, called Athena Healthcare. Unprepared for how difficult it would be to get reimbursed by insurance companies, they soon faced serious cash flow problems. After searching unsuccessfully for an existing EMR and practice management solution to meet their needs, they decided to form athenahealth, Inc. in order to create their own product. Enlisting the help of Todd's brother, software developer Ed Park, they began to develop an EMR and financial revenue cycle system with a "rules engine" of dynamic billing rules data.
In 2000, athenahealth introduced athenaCollector, their physician billing and practice management service. In 2006, it launched athenaClinicals, touted as the "first economically sustainable, service-based" electronic medical records (EMR) system.[4] And in August 2008, it announced the acquisition of MedicalMessaging.net.
Athenahealth also entered the area of healthcare reform in 2006, working with Physician's Practice Journal to provide an industry report card for the major insurance companies in the United States.[6] The annual PayerView reports cull billing statistics from athenahealth's rules engine to deliver performance analysis and insurance company rankings based on payment times, denial rates, transparency, and other metrics.
After years of rapid growth, athenahealth, Inc. announced an initial public offering of its common stock on June 22, 2007. The offering was completed on September 20, 2007, at an offering price of $18 per share. It now trades on the NASDAQ exchange under the symbol ATHN.
Athenahealth's Product Line
Physician billing and practice management service combining award-winning software, proprietary claims knowledge, and business services.
I.  athenaClinicals
Integrated electronic medical records (EMR) service, combining software with clinical and payer intelligence.
II.  athenaCommunicator
Automated calling and emailing platform and customizable patient portal system.
III.  athenaCoordinator
Cloud-based care coordination service for order transmission, insurance pre-certification and patient registration among physicians and hospitals, surgical centers and imaging centers.
User Experience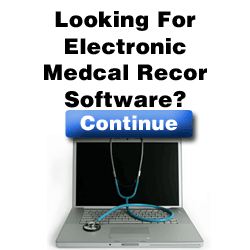 Athenahealth provides an EMR with a decent user experience but much like other providers of its size, is a little dated.  Athenahealth has a full product suite that answers many of the core requirements needed for care coordination and management but how tightly they are integrated remains to be seen.  Athena has a strong product team and a desire to really revolutionize their product to bring it into the current state of online health to include social interactions and connections.
The screenshot above shows the AthenaClinicals user experience.  You can see it is text heavy but has workflow built into the design.
Features
Alerts
Care guides
Chart management
Clinical charting
E&M coding
Patient portal
Workflow
Hosting Model
SaaS
Hosted Solution
Rough Pricing
Estimate one-time $14,000
Estimated annual maintenance: $100,000
Technical Security
Automatic logoff
Backup
Emergency access
Encrypted data transfer
Person authentication
Meaningful Use Status
CCHIT Certified
Mobile
Yes.  Clinical side.
Final Thoughts
There is a place in the world for Athenahealth.  I think they are on the verge of really bringing some Health 2.0 (apologize for using that) to their product line and working to integrate their products even better.  If I were looking for a system that does allow more patient to provider interactions, this would be in my top 5.
Get A Quote On Athenahealth
Post your ATHENAHEALTH review here:
Summary
Reviewer
Review Date
Reviewed Item
Author Rating