Allscripts has had a lot of ups and downs lately but holds its place as one of the top contenders in the EMR space. They are also big and slow. Innovation in the space is constantly lacking in the user experience department and Allscripts needs to catch up. Take a look at the video below.
User Experience
Allscripts has tons of features but in my opinion lacks cutting edge user experience found in newer platforms like HelloHealth, Dr.Chrono and Practice Fusion. That being said its not horrible and better than Epic…but not by far. Lots of organizations instinctively adopt either an Epic solution or Allscripts.
The development cycle and roadmap deployment ability for new builds of these large EMR's tend to make them completely unresponsive to the market and current state of user experience. Hopefully Allscripts can prove me wrong as their functionality and ability to solve common clinical use cases are impressive.
Interoperability
I recently had conversations with some very talented health technologists who recently tried to do an Allscripts integration but found it to be very difficult. Not that interoperability cannot be achieved, it just takes significant work and coordination…oh and it costs tons of money and time.
Features
MU certified EMR
Document management
Mobile application
Secure messaging
ePrescribing
Care notes
H&P
Rough Pricing (per provider)
Estimated one-time $75,000 (yikes)
Estimated annual $15,000
Technical Security
SaaS (software as a service)
Mobile
Launched a fully native Ipad App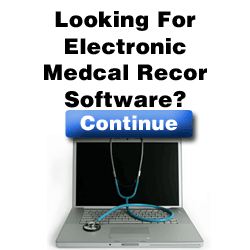 Meaningful Use
Allscripts is ONC Certified for Meaningful Use
Bottom Line
Allscripts is for many IT organizations a safe bet given their size and history. However, if your an organization that is looking to launch a strategy that will require an EMR to integrate into another system (like an ACO or Care Coordination) then I would pass and look at a newer solution with existing API's that you can tap into.
Post your ALLSCRIPTS review here:
Summary
Reviewer
Review Date
Reviewed Item
Allscripts Electronic Medical Records Review
Author Rating