Practice Fusion begins with an exceptional Brown-Wilson's Black Book Rating – "the best" for the last two years. Practice Fusion is an EHR building on its medical billing expertise to graduate to the new era of EMR needs. Here is our long awaited Practice Fusion Review.
Practice Fusion is a fully qualified Electronic Health Records system. Billing is secure and complete while looking at the 'super billing' status. While the EHR to access ICD-9 and looking forward to provide not only patient information (readily available to the patient) but also information regarding the diagnosis and prognosis; bringing the epharmacy practice to the office, allowing for more free time and less confusion. This will free up staff from multiple calls and the possibility of mistakes as the patient is able to access the information in their personal records. Practice Fusion is based very clearly in billing and all security that surrounds it. The program will however, move through the other aspects of EMR to one extent or another while moving into the 2014 landscape. This system is set-up for a small practice and will provide well in a small community. Larger population areas with multiple ancillary services may want to give more thought to Practice Fusion.
History
Practice Fusion was founded in 2005 by Ryan Howard, previously IT billing integration consultant for 12,000 physicians at Brown & Toland, and engineer Matthew Douglass. The first version of the product was launched in 2007 and initially gained little traction in the tough economy.
The company began to grow in 2009 when the product and customer support were made free. Band of Angels and Felicis Ventures became the first major investors in the company in May 2009, followed by Salesforce.com in June and Morgenthaler Ventures in December 2010. The company closed a $23 million Series B round of financing led by Founders Fund in April 2011.
The product achieved ONC-ATCB Meaningful Use Certification in June 2011. It has been named the No. 1 EMR for customer satisfaction among primary care providers in both 2011 and 2012 in addition to being named No. 1 for e-prescribing client satisfaction and helping doctors achieve Meaningful Use by Brown-Wilson's Black Book Rankings.
Features and Functionality
Practice Fusion boasts a full set of features and functionality that I think are blended in nicely. Although some of these features are common in most EMR's, there are several that are nicely done and differentiate. My list below came from their site but I added a little color commentary to each:
e-Prescribing – Nicely integrated but common in most SaaS EMR's. Not a game changer.
Medical Charting – Again, must have but my heart rate remains un-elevated.
Scheduling – Nicely done scheduling system and integrated well.
EMR for iPad – This is in Beta so no comments yet.
Referral Letters – Yup, they got them.
Lab Integrations – This is now becoming more common in EMR's but its really the integration and user experience that matters.
Patient Management – Pretty normal.
Clinical Collaboration – So, here is a potential differentiator. They offer professional collaboration via HIPAA secure messaging allowing, "curbside consults". Right now, this seems pretty basic compared to more advanced care coordination platforms like HealthyCircles which allows professional to professional sharing BUT allow granular permission sharing at the data type level and a full "care team" element. This is VERY important given the Tiger Team recommendations around patient privacy.
Medical Documents – Status Quo.
Reporting – Status Quo.
Secure Messaging – As above, cool but could be much more.
Medical Billing – Nice integration and not overload.
Patient Health Record – The PHR is basic and does allow the professional to share information with the patient. It does not allow granular permission sharing with the patient and the patient cannot sign up without an activation code from the provider. I think this could be a missed opportunity for sooo many reasons that I wont go into here.
EMR Integration & API – Nicely done….well advanced.
Unlimited Support – They really shine in support both online, YouTube and human…oh and they actually are fun people so thats a plus.
User Experience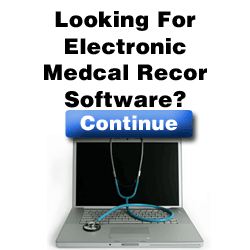 I have ventured into the use of Practice Fusion throughout its product evolution. I have looked at it with several lenses. First as an EMR – as an EMR I found the user experience very nice. It has a clean design, not cluttered and on par with my favorites. I think from a mutli-practice perspective its a little more of a challenge to wrap your arms around since it is a SaaS model. Don't get me wrong, I love SaaS/PlaaS models and have alot of experience in them but when your talking about clinical workflow, sometimes the flow can be tricky (please push back if you have experienced PF differently in a multi-site implementation).
Practice Fusion has a patient portal as well and has had one since I started playing with it. I have a particular fancy for systems that include a patient and professional portal by design (not just thrown in there to check the box for MU). Practice Fusion's model is a little clunky on how the patient invite and connection occur. The connection process could be way easier aka Facebook (not going to give any free product development advice here but there are existing models out there that make this super user friendly).
Practice Fusion has a major investor, Salesforce.com, which you can see alot of similarities from an architectural perspective as well as a user experience design.
Mobile Experience
It looks like Practice Fusion has been working hard to keep up with adaptive design and new browsers that hit the market. For example, when looking at their stylesheet you can see they have already made updates to work with Windows 8 metro tile browser and adjusted for tablet browser orientation. Essentially, their system would look nice on a tablet. However, I still believe a native OS app is the way to go (although this will probably change with the maturation of HTML5). In a nutshell, mobile it has…as long as you have internet. They are also launching an iPad friendly UX but that is also a web based stylesheet as opposed to a native app.
Interoperability
So, does Practice Fusion play nicely?
Well Practice Fusion is smart here. They know the key to a real product in the new era of HIT is setting the data free. According to documentation from Practice Fusion, their API will provide integration with the following:
Medical billing solutions
Lab and partner connections
Hospital interoperability
Connections to digital medical devices
Specialty-specific EHR features
Mobile applications
Telemedicine features
Where I find these types of integrations so important is in the telemedicine space or more specifically the ability to link to care coordination, care management and transitions of care space. This is critical for the hospital readmission reduction use case which now thanks to the new billing codes will see a market explosion.
Post your PRACTICEFUSION review here:
Get Practice Fusion Pricing and EMR "Fit" Advice





Practice Fusion Video
Now in our EMR Video Gallery.
Practice Fusion Business Model:
I like the idea of free. Yes, I have read the book. I also understand the value of marketing. When Practice Fusion says free they mean freemium. The free EMR has advertising and has come under a little scrutiny for the potential sale of marketing data from usage. I am a firm believer that in the clinical space, opt-in marketing initiatives should be super-transparent and explicit. Perhaps this is the case with PF but I am not sure docs want to take that chance.
Now if you want REAL free, look to OpenEMR. Otherwise if you select PF then pay to opt out of advertising. Also I would really check the branding capabilities. OpenEMR can be completely branded for your practice for about $500 and hosting would run you $10 a month.
So do your comparison homework and if you want free, go opensource.
Summary
Reviewer
Review Date
Reviewed Item
Practice Fusion Electronic Medical Records Review
Author Rating