Centricity is a brand of 31 healthcare IT software solutions from GE Healthcare, a division of General Electric. It includes software for independent physician practices, academic medical centers, hospitals and large integrated delivery networks. The various modules perform practice management, revenue management, electronic medical records, medical imaging, and other functions.
Centricity was introduced in 2003 with two applications, Centricity EMR and Centricity Physician Office – Practice Management. The products were acquired by what was then GE Medical Systems in 2002 and 2003  respectively, and released future versions of both products under the Centricity name. Additional products were added to the Centricity brand, such as Centricity Perinatal, Centricity Perioperative.GE Healthcare acquired IDX Systems in 2006 and re-released its products under the Centricity brand.
Features (stated)
Easy-to-use, easy-to-maintain EMR technology
Benefit from a design based on decades of experience fulfilling the needs of physicians, practice administrators, and healthcare IT professionals.
Integration with most practice management systems
Use it with practice management and revenue cycle management tools to eliminate paper records, increase efficiency, and assure more accurate record-keeping.
Exceptional connectivity with other data systems
Enjoy its compatibility with most enterprise healthcare information systems and share common data with Centricity Enterprise.
ePrescribing for fewer prescription hassles
Quickly end new and refilled prescriptions to your patients' pharmacies.
Online Patient Portal
Empower patients to schedule appointments, access billing statements and lab results, and communicate securely with you.
Medical Quality Improvement Consortium (MQIC)
Access timely clinical data from 20 million de-identified patients with diseases that are most often targeted in pay-for-performance initiatives.
Hosting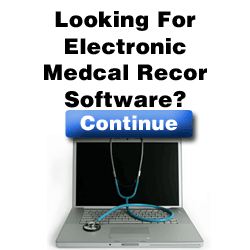 Client hosted (you host it in-house)
Pricing ( based upon 5 person practice)
Estimated one-time cost $100,000
Estimated annual cost $30,000
Mobile
Native iPad App for clinicians
Recommendation
Skip it.  There are tons of EMR's on the market that offer better interoperability and user experience than GE.  Perhaps they can come up with something more on par with the market with their recent acquisitions but from what I have heard from clinicians using this system, pass.
Screenshots
Post your CENTRICITY review here:
Summary
Reviewer
Review Date
Reviewed Item
Author Rating