Epic Systems Corporation is a privately held health care software company founded in 1979 by Judy Faulkner. Originally headquartered in Madison, Wisconsin, Epic began moving staff to a new $300 million campus in Verona, Wisconsin in late 2005. Nearly all of Epic's staff are based in the greater Madison area. Epic has a European office in 's-Hertogenbosch (Den Bosch), Netherlands.

Epic's target market is large health care organizations who are making substantial investments in technology. Epic offers an integrated suite of health care software centered around a hierarchical MUMPS/Caché database. Their applications support all the functions related to patient care, including registration and scheduling systems for clerks; clinical systems for doctors, nurses, emergency personnel, and other care providers; ancillary systems for lab technicians, pharmacists, and radiologists; and billing systems for care providers as well as insurers. All applications leverage the same central database.
Epic had a partnership with Philips to develop a scaled-down version of Epic's software, called Xtenity, which was marketed to mid-sized health care organizations. This partnership ended on September 29, 2006, and no organizations used Xtenity in a production environment. Epic hired many of the former Philips employees from the Netherlands who helped establish Epic's European location.
Since 2006, Epic has increasingly been working on expansion into the international health care market. In 2007, Epic established a subsidiary in theNetherlands to market Epic software.
In 2010, Epic announced its intention to pursue green energy sources including solar, biomass, and wind power. The company hopes to eventually obtain 80-90% of its energy needs from alternative sources.
Epic Features
| | |
| --- | --- |
| Alerts | Patient education forms |
| Automatic refill requests | Patient follow-up |
| Care guides | Patient history |
| Care planning and patient education | Patient portal |
| Chart management | Patient profiles |
| Clinical charting | Physician dashboard |
| Disease management | Physician portal |
| Drug & Allergy alerts | Prescription (Rx) writing |
| E&M coding | Procedure consent forms |
| Electronic billing | Referral management |
| Electronic labs | Reminders |
| Electronic prescribing | Report management |
| Health maintenance | Report management |
| Lab management | Restoration |
| Lab orders | Speech dictation |
| Lab results | Task management |
| Medication history | Templates |
| Medication management | Test orders |
| Networked | Test results |
| Note management | Tracking |
| Nurse portal | Wireless |
| Order tracking | Workflow |
| Patient check-out | |
Get A Quote For an EMR/EHR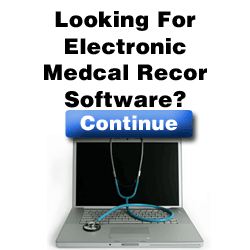 Epic EHR/EMR Review
Que Darth Vader music. Epic is the market leader and seems to be everywhere. Unfortunately they seem to be a silo everywhere. Epic has a business model that doesn't bode well for interoperability. If you go to their website and search for interoperability, you will find very little information. I actually found two pages that looped continuously (essentially click here for more info links that then took you to a page that takes you back to the original page).  Don't believe me, check it out:
http://www.epic.com/software-connectivity.php
Epic is a dinosaur of a system that is monolithic in nature.  It is a hosted solution with absolutely no real open hooks for systems to integrate with it.  Epics user interface is circa 1985 and I half expect Frogger to jump across the screen chasing PacMan given its 8-bit look and feel.  Epic wins its market because it does have one thing going for it, it's a safer bet for IT departments who want to minimize the risk of implementing new systems that address the areas of user experience, interoperability and overall usefulness.
From a functionality perspective, Epic is stuffed with features which does make some clinical systems very happy.   There are sophisticated clinical workflow systems and interactive charts.  However, most clinical staff that I have met who use Epic state they mostly just use the notepad (like your Windows notepad app) for their clinical charting notes.   This is a shame since chart notes written in free text are not "codified" or lack the ability to be parsed out in the clinical record for use in other areas.   This is why building a "connected health" approach to the product would be so much better.   Why write a chart note about a medical allergy that can't automatically be pulled into the medication manager to trigger an alert for both the clinician and the patient?
Interoperability is the biggest weakness of Epic.    Epic makes their money by closed systems and they show it by well…keeping them closed.   Thats not to say they don't allow interoperability with other systems, they do, its just you have to pay an arm and a leg to get it.   Whenever you talk to an existing Epic customer (and I have talked to many of them) ask them "how easy is it to connect Epic to your existing systems?".  Immediately you will see their face contort and visual signs of pain will consume them.   Thats because most IT departments implement Epic THINKING it is easy to integrate with.  Then they call their Epic contact who politely says, "we have a wait list so it maybe a good 6-12 months out" oh and $50-100k in integration fees.   Ouch.
My Take On Epic
There are plenty of alternatives to Epic if you are looking for a safe bet.  If you can afford to really explore your options I would definitely do a feature matrix of what you really need and look at the alternatives out there.
Epic On Youtube
Here is an actually positive video on implementation and integration with Epic (see we are objective…somewhat).
Post your EPIC review here:
Need Help To Find An EMR?





Summary
Reviewer
Review Date
Reviewed Item
Epic Electronic Medical Records Review
Author Rating