Founded in 1999, eClinicalWorks is an established, profitable private clinical information technology company. Its independent, investor-free structure provides the agility to quickly meet market requirements. The company's electronic medical record (EMR) and practice management (PM) solutions are proven for solo, small, medium and large practice networks, and designed to streamline the clinical and financial operations to ensure superior patient care. eClinicalWorks has an established customer base of more than 6,000 medical providers across all 50 states.
Review (Updated)
eClinical Works is on the horizon as an up and coming player in the fall of 2013 and the beginning of 2014.  eClinical Works is a business model for the new Health Care Reform making its debut later this year.  This is a software program rather than an EMR system and as such paid for on a monthly basis.  There are many answers to the questions which come up with this type of system.   Looking up a patient's information from A to Z with one click; to meeting the portal measures necessary for the coming era;  eClinical Works seems to have taken an outside look at the needs of the software and management to meet most needs quickly and very efficiently.   There is the Allscripts, Patient Center Health, care coordination, billing and accounting as well as the portal means.  This system seems to be out in the front with the software currently available.
Reviews from general practice to specialty clinics to the hospital level all are positive.  Community integration of the systems with all ancillary and referral to higher level of care also seem to be positive reports.
eClinicalWorks has been awarded top industry honors including Best in KLAS' Ambulatory EMR (1-5) in 2005 and 2004, a top EMR for small, medium and large practices, andpediatric specialty groups by TEPR 2006, the best EMR and EMR-e- prescription by TEPR 2005, the top Practice Management solution and Medical Records Document Imaging/Management System by TEPR 2004, the top EMR solution by TEPR 2003 and the 5-STAR rated EMR solution by AC Group in 2002, 2003 and 2004. Based in Westborough, Mass., eClinicalWorks has additional offices in Roswell, Ga.
Features
Alerts
Chart management
Clinical charting
Drug & Allergy alerts
Electronic billing
Electronic prescribing
Image management
Lab results
Medication history
Note management
Patient education forms
Patient history
Patient portal
Referral management
Reminders
Report management
Report management
Wireless
Workflow
Rough Pricing (per provider)
Estimated one time (client/server) $40,000
Estimated one time (hosted) $15,000
Estimated annual (client/server) $17,000
Estimated annual (hosted) $30,000
Meaningful Use 
eClinicalworks is ONC Certified for meaningful use
Opinion:
I have heard good things about EW from providers. It seems once they get used to it, they seem to be very loyal. I think the patient engagement side is very lacking and not confident that they have a strong branding or private label capability. They do seem to be pouring in new features and rounding out their Meaningful Use story. I think the UX and mobile piece are their chief weakness but hey, every product could use a little UX and mobile work.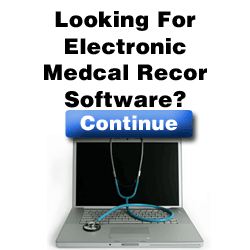 Screenshots:
eClinicalWorks Videos
Post your eCLINICALWORKS review here:
Need Help? Use Our EMR Finding Wizard
Summary
Reviewer
Review Date
Reviewed Item
eClinicalWorks Electronic Medical Records Review
Author Rating