Patient engagement and e-Health are currently the buzz and rightfully so.  The ONC is specifically looking at ways to add incentives to the e-Health space and place patient digital engagement as a high priority.
EMR's have a significant place in the e-Health  and patient engagement space.  It is critical when selecting an EMR that it supports a true patient engagement strategy including:
1. A STRONG patient portal that allows bi-directional data sharing and updating
2. A consumer mobile application that support secure messaging, record updating and retail transactions (I know, most don't but this will be the future)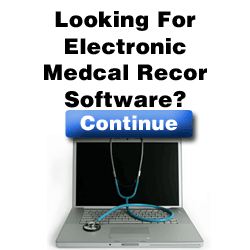 3.  Interoperability not only with the backend of other systems but on the user experience side via CSS customization
4. Solid secure messaging that should be built into the mobile applications push notification mechanism
&
The real future of patient engagement is not just around episodic care but around the full patient care continuum that includes keeping the patient healthy prior to the moment care is needed and focusing on transitional care management in simple, user friendly ways.
&