Blue Button 1.0 was a step in the right direction but if you have actually implemented it you will probably feel a bit underwhelmed.  Why?  Because the 1.0 standard really just requires systems to allow the patient to download their health information in ASCII text format.  Now, this is good for starters but does not really allow other systems to do fun things with that data as it really isn't codified and structured.
Whats next?  Blue Button Plus (or BB 2.0).
Whats new?  Check it out below.
What is Blue Button+?
Blue Button+ is a blueprint for the structured and secure transmission of personal health data on behalf of an individual consumer. It meets and builds on the view, download, and transmit requirements in Meaningful Use Stage 2 for certified EHR technology.
Structure: The recommended standard for clinical health data is the HL7 Consolidated Clinical Document Architecture 
 also known as the Consolidated CDA. The C-CDA is a XML-based standard that specifies the encoding, structure, and semantics of a clinical document. Blue Button+ adopts the requirements for sections and fields from Meaningful Use Stage 2. For health plans sharing financial and claims data with their members, there is no existing standard – but the guide recommends critical data fields and suggested formats for sharing this data with consumers as well.
Transmit: In alignment with Meaningful Use Stage 2 standards, Blue Button+ uses Direct protocols to securely transport health information from providers to third party applications. Direct uses SMTP, S/MIME, and X.509 certificates to achieve security, privacy, data integrity, and authentication of sender and receiver.
Automation: To support meaningful applications for patients, health data needs to be seamlessly transmitted when their record is updated. Blue Button+ makes it possible for a patient to request an "on-going" share of their information.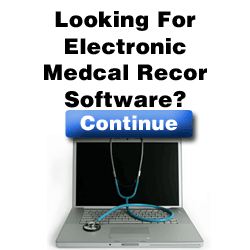 Trust: The community has begun to assemble the digital certificates that identify third party applications and "bundling" them together into easy-to-install packages. These packages can be automatically loaded into your system, so patients can be confident that their data can be transmitted to the destination of their choice.
Privacy & Security: We worked with HHS's Office for Civil Rights to assemble a Q&A that relates to the Blue Button+ use cases.
We must thank the 68 committed organizations in the Automate Blue Button Initiative and Standards and Interoperability Framework developed by ONC. This guide would not have been possible without the amazing contributions of many EHR vendors, health plans, health systems, patient advocacy groups, application developers, and government leaders.
Next Steps
If you are an EHR vendor, payor, or provider: read the guidance, provide feedback, and let us know how you are implementing these standards. Leading data holders are already implementing these capabilities today; we will be demonstrating them at the HIMSS 2013 Annual Conference and Exhibit 
 in March, and throughout the year, as they are put into practice.
If you are a third party application developer: we hope you are excited about the prospect of more data flowing from consumers who will be looking for new tools to help them make use of their health information.  Check out the guide, there is section for you 
.
And if you are a consumer or patient, go ahead and ask for your health information via the Blue Button – it's your right to access the information your doctor or health plan has about you!